Barockgitarren - baroque guitars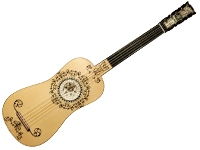 Barockgitarre nach Giorgio Sellas, Venedig 1624
baroque guitar after Giorgio Sellas, Venice 1624
Information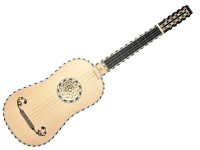 Barockgitarre nach Alexander Voboam, Paris 1676
baroque guitar after Alexander Voboam, Paris 1676
Information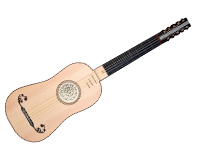 Barockgitarre nach Alexander Voboam
baroque guitar after after Alexander Voboam
Information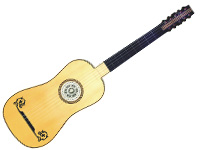 Barockgitarre nach einem Modell von Jean Voboam
baroque guitar after Jean Voboam
Information
Die Gitarren aus meiner Werkstatt sind in der Regel Nachbauten historischer Originale. Daher haben sie die für diese Instrumente üblichen langen Mensuren von 67 bis 75cm und können mit einer reichen Verzierung versehen sein. Das Korpus ist je nach Modell mit flachem oder gewölbtem Boden versehen.

Für unsere heutigen Spielgewohnheiten können diese langen Mensuren aber möglicherweise unkomfortabel sein. Es ist deshalb möglich diese Instrumente auch mit kürzeren Mensuren zu bauen.

Auch die Verzierungen, die typisch für Barockgitarren sind, lassen sich den Vorstellungen anpassen. Das Spektrum reicht von der Originalverzierung bis zu ganz schlichten Instrumenten.
The guitars from my workshop are usually replicas of historic originals. Therefore, they have the for usual instruments such long scales of 67 - 75cm and can be equipped with a rich decoration. The corpus is provided depending on the model with flat or curved bottom.

For our today's playing habits such long string length may be uncomfortable. It is therefore possible to build these instruments with shorter scale lengths.

Even the decorations, which are typical for baroque guitars, can be adapted. The spectrum ranges from simple to very decorated instruments.